Professional client identification for
Financial Institutions
Keesing's ID document authentication solutions are ideally suited for KYC and AML programs. Thousands of banks, insurance companies, credit card companies and other financial institutions use our solutions for the identification and screening of clients. Find out what Keesing can do for your organisation.
Demo
They already work with Keesing
Learn more about how organisations all over the globe use our solutions on a daily basis.

Solutions for financial institutions
Keesing has more than 90 years of global expertise in the financial sector. Our solutions are designed to help you comply with international Anti Money Laundering laws. They are perfectly suited for KYC programs and customer due diligence processes.
We offer essential solutions for client identification and AML Compliance checks.
Our ID document authentication solutions offer: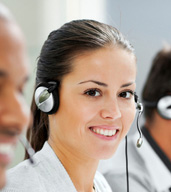 Contact us
Sales & Consultancy Department
+31 (0)20 7157 825
To find out what our solutions can do for your organisation and for further information, please feel free to contact our team of Sales Consultants.