Genuine or counterfeit?
Check ID documents presented to you against the most extensive international ID reference database available.
We cover the bases with passports, ID cards, residence permits, visas and driving licenses.
Our content is trustworthy
Documents come directly from issuing agencies, so you can trust their accuracy.
A user-friendly interface
With no special training, you will quickly learn how to determine if an ID is genuine.
We speak your language
Translations in English, Chinese, Dutch, French, German, Italian, Russian, and Spanish.
Professional support from experts
Our Expert Helpdesk, supported by document experts, is always available to help.
How does it work?
Cross-check ID documents against information from the world's most comprehensive ID reference database for results you can trust.
Our document experts set us apart
Our team of document experts are respected professionals who ensure the integrity of our ID document database. They bring unparalleled value to our work:
Knowledge and experience

They have worked in government immigration agencies and fraud units focused on ID verification.

High standards

Our experts insist on the best: official sample documents, clear HD images, and accurate details.

Professional networks

Their contacts at embassies and other government agencies are happy to share documents and details with us.

Our expert helpdesk

The document experts who staff our Helpdesk are just a call or email away when you need them.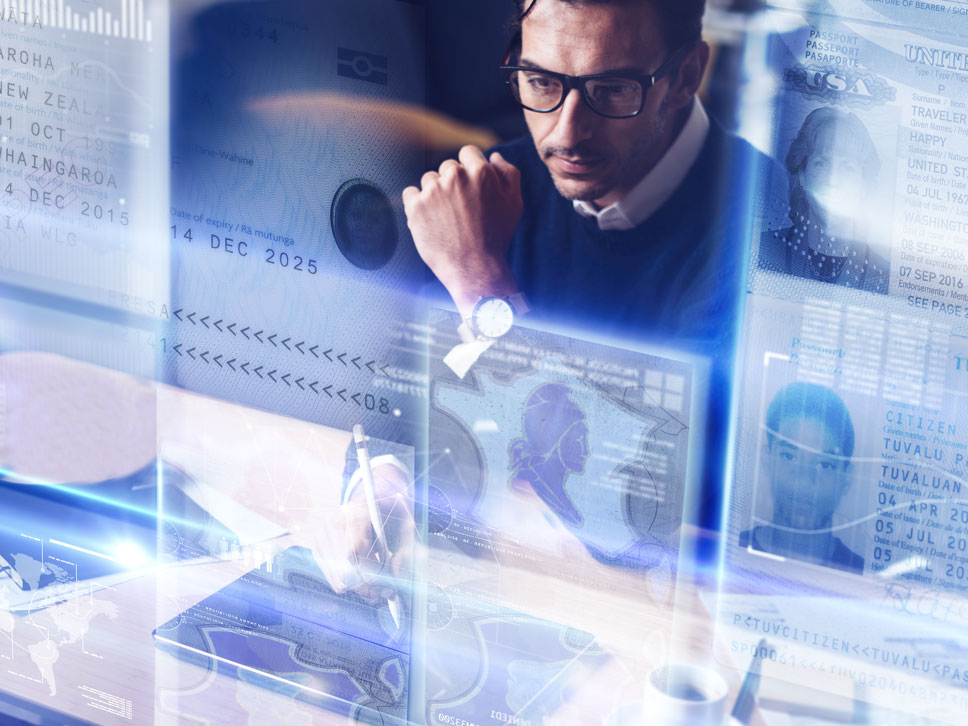 Other Documentchecker modules
Reach out and request a free trial
Seeing is believing! Order a free trial and start checking ID documents with confidence and ease. Experience how our world-class reference can benefit your business. We are happy to answer any of your questions.
Sign up for a trial account
Please fill in the form, and one of our specialists will contact you as soon as possible.
End-to-end identity verification

Extensive ID document verification combined with biometric identity proofing
Global ID coverage
Based on the world's most comprehensive ID reference database
Expert Helpdesk
Support from experienced Doc-3-certified document experts
Trust
Technology that builds on unparalleled know-how and expertise
ISO-certified
Keesing is registered as an ISO 9001 and 27001-certified company