ID documenten controleren, vervalsingen herkennen en profilingtechnieken toepassen
Keesing ID workshop
De Keesing ID Academy heeft een praktijkgerichte ID workshop ontwikkeld waarmee uw medewerkers de kennis en vaardigheden aanleren om ID documenten effectief te controleren. De cursisten maken zich de basistheorie eigen, leren op praktische wijze vervalsingen herkennen en profilingtechnieken toepassen. Na het volgen van de workshop heeft de cursist de 'basics van het controleren van een ID document' onder de knie.
"De Keesing ID Workshop is uitermate geschikt voor zowel groepen medewerkers die tegelijkertijd een ID verificatie training moeten volgen als individuen."
De ID Workshop bestaat uit de volgende onderdelen:
Basistheorie ID documenten en veiligheidskenmerken
Valse en vervalste ID documenten
Praktijkvoorbeelden
Profiling
Look-a-like fraude
Keesing ID kenmerken & voordelen

Workshop voor profiling en de verificatie en inspectie van ID documenten

Basistheorie over de controle van ID documenten en echtheidskenmerken
Herkennen van valse en vervalste ID documenten (inclusief voorbeelden van vervalsingen)
Leren werken met tools
Praktijkgericht; focus op alledaagse situaties en veel handige tips
Uitstekende basis (kennis en vaardigheden) voor het werken met ID verificatie oplossingen, zoals AuthentiScan en Documentchecker
Deskundige docenten
Certificaat van deelname
Boek een workshop
Voor de workshop geldt een minimum aantal van 6 en een maximaal aantal van 15 deelnemers. Om een ID Workshop te boeken, kunt u contact met ons opnemen via sales@keesingtechnologies.com of telefoon: 020 7157 800.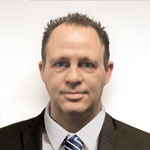 Ruud has accumulated extensive knowledge of ID documents. He is an expert in the field of ID document authentication. For many years, he has worked in government positions at the Dutch Immigration Office and the Forgery Department at Schiphol Airport.