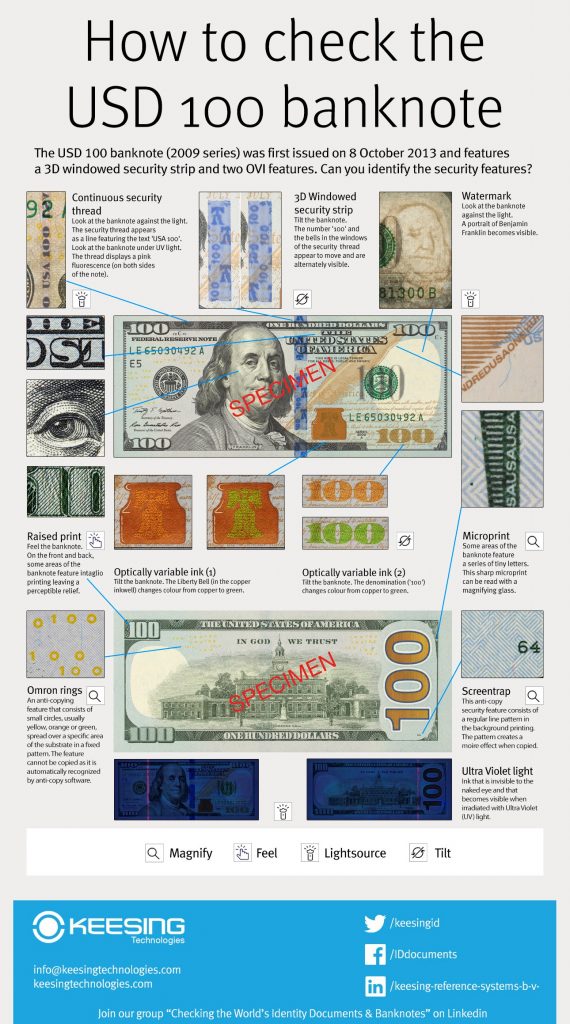 The one hundred dollar bill is a denomination of the United States currency. On the front,  Benjamin Franklin is  featured. On the reverse of the banknote is an image of Independence Hall. The time on the clock according to the U.S. Bureau of Engraving and Printing, shows approximately 4:10 on the older contemporary notes and 10:30 on the series 2009 notes.
A 100 Dollar bill is also referred to as " a Benjamin", in reference to the use of Benjamin Franklin's portrait. Did you know that the number 4 ( IV) on the clock is written wrongly? The real Independence Hall clock shows "IIII".
You can check out this and thousands of other banknotes in Documentchecker. Besides all the information needed to check banknotes, Documentchecker also offers comprehensive information on International and North American IDs.

Click here to get the link for the infographic.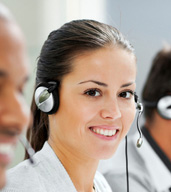 Contact us
Sales & Consultancy Department
+31 (0)20 7157 825
To find out what our solutions can do for your organisation and for further information, please feel free to contact our team of Sales Consultants.