Paysafe deploys Documentchecker to verify customer IDs and prevent fraud
Financial | KYC | Customer Due Diligence
As one of the world's leading specialized payments platforms, Paysafe delivers a diversified range of payments offerings and services including digital wallets, eCash solutions and payment processing.
The company conducts business globally, processing millions of online transactions. To meet regulatory requirements, and protect its business from fraud, the online payments company must verify the identities of customers from all over the world. Authenticating ID documents from that many countries is no small task.
To face these challenges and ensure a secure identity verification process, Paysafe subscribed to Keesing Documentchecker. Good business practices made Documentchecker, with its global coverage of ID documents, a good choice for Paysafe.
Learn more about how Keesing's extensive ID reference database helps one of the world's leading specialized payments platforms to verify the divergent identities of its customers. Download the business case to read the full article.
"As a team leader for Customer Due Diligence, I lead and coach a team of identity verification specialists. One of my main responsibilities is to make sure that the identity documents submitted by our customers are processed by the team within the agreed service level agreement.
At Paysafe we receive thousands of ID documents from our customers every day, and we use Keesing Documentchecker to determine the authenticity of the submitted documents. Documentchecker offers access to a huge and constantly updated database of ID documents. The information is really detailed and exhaustive, but at the same time it is well-organized and
quite easy for the users to find what they need. I would recommend Documentchecker to other organizations due to the service they offer including an enormous database of ID documents from all over the world combined with detailed information for every single document, all in one place."
N Nikolay Matanski, Customer Due Diligence Team Leader at Paysafe

Check IDs quickly and securely with Keesing's leading verification solutions
Talk to us about your needs for streamlining ID checking and inspection procedures. Fill in the form and we will contact you as soon as possible.
Request a trial for Documentchecker
Learn more about Documentchecker. Your trial account helps you to discover what our amazing ID database can do for your organisation.
Please fill in the form, and one of our specialists will contact you as soon as possible.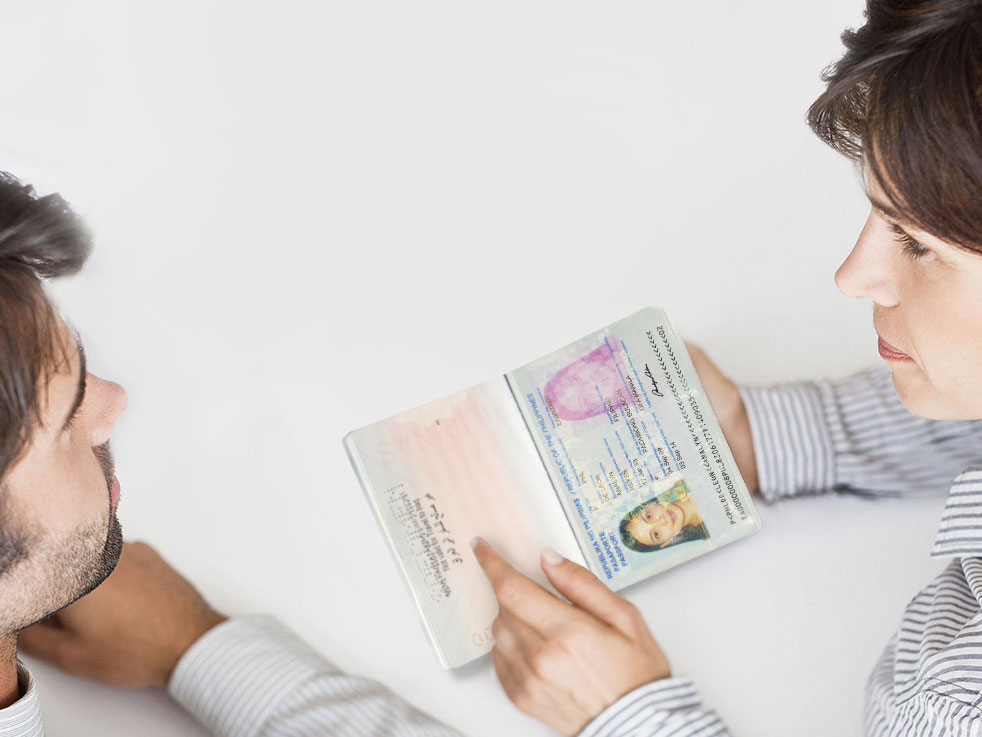 Train your employees to perform efficient and effective ID checks
Organisations that deploy well-trained personnel are able to quickly reduce instances of identity fraud in a significant way.
Contact us to learn more about our e-courses as well as the in-depth ID verification workshops our trainers from the ID Academy can provide for your employees.
End-to-end identity verification

Extensive ID document verification combined with biometric identity proofing
Global ID coverage
Based on the world's most comprehensive ID reference database
Expert Helpdesk
Support from experienced Doc-3-certified document experts
Trust
Technology that builds on unparalleled know-how and expertise
ISO-certified
Keesing is registered as an ISO 9001 and 27001-certified company