"You cannot expect management to be in a position to assess the authenticity of every ID document currently in circulation. In order to help them – and at the same time improve the quality of our ID checks – we went in search of an ID document verification tool, and ended up piloting Keesing ID DocumentScan."
Digital ID check helps ISS to improve recruitment process
Unlike other industries, the cleaning sector employs people with a diversity of nationalities. It's also a sector that has traditionally been characterised by high employee turnover. ISS Facility Services (ISS) recruits hundreds of people every month. However, before an employment contract can be signed, the organisation is legally required to check the ID document presented by a new employee.
"In the end, it's the quality and effectiveness of the inspection process that counts"
Digital recruitment proces
To make optimal use of ID DocumentScan, it was linked to ISS' e-Plaza, a centralised system for processing and registering changes to the workforce. Somers: "the entire recruitment process – from initial interview to employment contract – is digital. As one of ISS' managers, Jacqueline Roskam uses e-Plaza on a daily basis: "The system works really well, especially when combined with ID DocumentScan.
Start work straightaway
All ISS managers are issued with a scanner, a laptop and a digital pen, and are thus able to conduct a document check. Some benefits:
Leaving decisions about the authenticity of a given document to ID DocumentScan makes life easier and safer.
At the same time, ISS has made significant efficiency improvements.
The recruitment and registration of new employees – including all the required documentation – are arranged on the spot.
Roskam agrees: "In the past, ID documents were checked manually, using photocopies. I never really knew for sure whether the document was genuine or forged. Although it took a little getting used to, the new set-up works extremely well. It also gives peace of mind.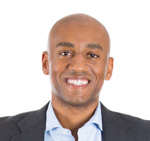 Find out what our solutions can do for your organisation,  please contact our team of Sales Consultants.