The alleged lack of security at Schiphol Airport was widely covered in the Dutch media last year following the exploits of an undercover journalist. The man in question, who had been recruited via a temporary employment agency, managed to access several sites in and around the airport using only his staff access card.
He even managed to smuggle in a variety of items. To make matters worse, a colleague journalist entered the airport grounds using the very same access card, which was displayed but never inspected. The journalist concluded that "… passengers inside the terminal building were extensively screened and required to part with their shampoo bottles, while staff entrances at the
back of the building were effectively unguarded." The then director of Schiphol stated that this never should have happened, but emphasised that this was an incident.
Security at Schiphol airport has improved considerably since.
Among other measures, the inspection and verification of anyone accessing the airport grounds – including employees and third parties, such as suppliers and truck drivers – has been tightened.
Access Control
A growing number of companies have focused on the issue of access control in recent years, among others by verifying identities and confirming the authenticity of passports, residence permits and work permits. In addition to their own employees, a large number of organisations screen visitors, suppliers and other third parties. In the end, it is imperative that organisations have a record of who accesses their buildings, grounds or (transit) warehouses. It goes without saying that access control has an important role to play here.
Download the business case Air Cargo Netherlands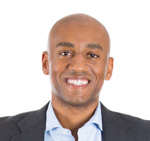 Find out what our solutions can do for your organisation,  please contact our team of Sales Consultants.