Efficient ID document authentication for the
Commercial Sector
Modern businesses simply have to know who they're dealing with. For our clients checking the authenticity of ID documents of their customers is of critical importance. Our easy-to-use solutions allow you to check ID documents while simultaneously enhancing your customer acceptation and registration processes. Know your customer!
Be sure about your customer with our ID checking solutions.
To improve the efficiency and security of your (e-)business and prevent fraud while doing business, it is essential that customers are properly checked.

Our ID document authentication solutions offer:
They know their customers!
Commercial organisations such as Telecom providers, hotels, casinos, online gaming companies and (online) retailers already benefit from using Keesing's ID checking solutions. Learn more about how they check ID documents.

Solutions for the commercial sector
It is essential to know who you are doing business with. Knowing your customers not only helps you to secure your business, it also allows you to do business with customers more efficiently. Keesing's solutions are designed to help organisations prevent fraud and enhance the efficiency of daily operations. We recommend the following solutions to enhance your customer identification process.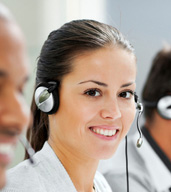 Contact us
Sales & Consultancy Department
+31 (0)20 7157 825
To find out what our solutions can do for your organisation and for further information, please feel free to contact our team of Sales Consultants.