A subscription to Documentchecker ID documents gives you access to more than 70,000 images of over 6,000 issued ID documents from over 200 countries and organisations. Within 24 hours your staff can be operating with increased competence in inspecting and validating documents, using knowledge and information derived from government sources.
Documentchecker ID Documents
Access to thousands of passports, ID cards, residence permits, visas and driving licenses from more than 200 countries
Perfect reference material, including clear descriptions and HD images of the biographical data page and security features (e.g. watermark, hologram, UV)
Machine-readable zone (MRZ) decoder for simple cross-checking of ID information
Hologram viewer: interactive viewer that enables the user to mimic the behavior of holograms in a very intuitive way
Available in Dutch, English, French, German, Italian, Russian, Chinese and Spanish
Continuously updated and always accessible
Also available on DVD (updated monthly)
Access to our team of internationally recognized document experts at the Keesing Expert Helpdesk.
Verification of the Machine Readable Zone (MRZ)
Documentchecker makes your verification process quick and uncomplicated. ID documents can be compared to data from this database, which contains clear descriptions and detailed images of thousands of ID documents including their security features. By checking the MRZ, Documentchecker helps you to verify the authenticity of ID documents in just a few seconds. This check forms an important part of the verification process and can identify many forgeries.
Continuously updated, always accessible and Helpdesk support
As the database is continuously updated, you have access to up to date information, 24 hours a day, 7 days a week. In case of doubt, you can at all times seek assistance from the Keesing Expert Helpdesk, staffed by experienced document experts.
Also available for offline use
For organisations who wish to limit internet access for security reasons, Documentchecker is also available for stand-alone use or integration into your organisation's intranet.
Documentchecker has proved an invaluable tool for HR Departments, Security Managers, Compliance managers, AML Managers, Police and Government bodies across the world, aiding security and compliance. With its library of images, descriptions and details of key security features updated weekly, there is no better solution on the market.
Download the Keesing Documentchecker ID Documents brochure.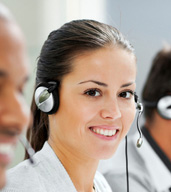 Contact us
Sales & Consultancy Department
+31 (0)20 7157 825
To find out what our solutions can do for your organisation and for further information, please feel free to contact our team of Sales Consultants.