Quick and secure customer onboarding
Keesing AuthentiScan
Contact us!
Customers demand easy access to your services. The onboarding process must be simple, quick and secure. But speed and security do not always go hand in hand, especially when it comes to ID verification.
iFrame disabled due to cookie settings
Secure onboarding process, while remaining convenient for your customers
Keesing AuthentiScan is the solution that not only makes your customer onboarding process smooth and lightning fast, but also reliable and secure. Through thorough and accurate ID document verification against the world's most comprehensive ID reference database, we ensure a secure process for both your business and customer.
Keesing AuthentiScan offers high-quality identity proofing including biometric facial recognition and thorough ID document verification. The secure digital process allows new customers to onboard on the go without having to go into a branch in person with documents proving their identity.
Biometric facial recognition
Verify a customer's identity with our biometric facial recognition technology. Your customer is guided through the process of taking a selfie for facial comparison with the photo on the ID document.
Thorough ID document verification
The images of the ID document are checked for quality and an extensive document verification takes place against our template database together with a proven MRZ-check.
Access to ID reference database for extra security
When your risk-based screening process requires further investigation of the ID document, you can rely on Keesing Documentchecker. This ID reference database offers you access to the world's largest source of genuine ID documents from over 200 countries. It is the most comprehensive tool for extensive (manual) ID document checking when security is at stake.
Securely processing of ID data
Data from the ID document can be extracted via OCR and can be used further in the process or exported for use in other systems. All personal data collected by AuthentiScan is processed according to GDPR guidelines and handled with integrity.
Compliance report
Once the customer's identity has been checked and verified, the customer data and result of the check are shared with the company and can later be exported to a compliance report. At the same time, the customer is taken to the next step in your onboarding/registration process.
Keesing Expert Helpdesk Support
In case of doubt about the authenticity of a given ID document, users can contact the Keesing Expert Helpdesk, staffed by a team of Doc 3 certified professionals.
Customer onboarding: the identification process with Keesing AuthentiScan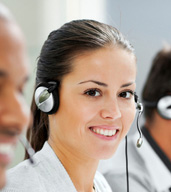 Contact us
Sales & Consultancy Department
+31 (0)20 7157 825
To find out what our solutions can do for your organisation and for further information, please feel free to contact our team of Sales Consultants.