iFrame disabled due to cookie settings
Onboarding process with Keesing AuthentiScan web API
Your company's mobile/online application decides the point during the process when the customer needs to identify himself. Then the customer is instructed to capture his/her ID document via a mobile device or webcam.
The images are checked for quality and an extensive document verification takes place (checks against document template database) together with a proven MRZ-check.
Data from the ID document is extracted via OCR and can be used further in the process or exported for use in other systems.
All personal data collected by AuthentiScan is processed according to GDPR guidelines and handled with integrity.
After the ID document verification, the customer is guided through the process of taking a selfie for facial comparison with the photo on the ID document. This check identifies and verifies the customer by comparing patterns based on the customer's facial contours, providing an accurate and quick identification of individuals and instant protection against fraudulent activity.
Once the customer's identity has been checked and verified, the customer data and result of the check are shared with the company (behind the scene) and can later be exported to a compliance report. At the same time, the customer is taken to the next step in your onboarding/registration process.
Customer onboarding: the identification process with Keesing AuthentiScan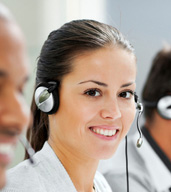 Contact us
Sales & Consultancy Department
+31 (0)20 7157 825
To find out what our solutions can do for your organisation and for further information, please feel free to contact our team of Sales Consultants.