Making smooth and reliable customer onboarding a reality.
The AuthentiScan web API offers high-quality identity proofing including biometric facial recognition and thorough ID document verification. The secure digital process allows new customers to onboard on-the-go without having to go into a branch in person with documents proving their identity. The biometric technology in AuthentiScan offers your customers a more convenient and less intrusive onboarding process.
Companies can verify a customer's identity through a photo of themselves as well as a photo of an eligible ID document, such as an ID card, driver's license or passport. This new feature is specially designed to be embedded into mobile applications.
"A more convenient and less intrusive onboarding process"
AuthentiScan is seamlessly integrated into your company's own digital environment, so it's branded with your corporate identity. The entire process – from identification to registration – reflects the familiar, trusted identity of your company. The result: a smooth and reliable online onboarding experience.
Efficient, GDPR compliant and scalable
The AuthentiScan web API streamlines your customer's onboarding journey. It increases security and efficiency, while reducing your operational costs and the time required for customer enrolment.
The OCR autofill option extracts the data from the customer's ID document to automatically fill out the application form. This reduces the chance of a customer entering a name different from the one on their ID document. All personal data collected by AuthentiScan is processed securely, according to GDPR guidelines.
Our scalable web API instantly boosts your customer onboarding volume by allowing customers to sign up for your services quickly and easily.
How does it work?

Click here to learn more on how the onboarding process works with AuthentiScan
Keesing AuthentiScan web API
Secure your onboarding process while remaining convenient for your customers
High-quality, online identity proofing within minutes
Biometric facial recognition – by comparing a selfie to the picture on the ID document
Extensive ID document verification against a comprehensive document template database
Verification scope; ID documents from over 200 countries and organisations, including: passports, ID cards, driver's licenses, residence permits and visas
Meet mandatory AML compliance requirements
Detailed report for each individual ID check, a comprehensive audit trail
Seamless integration in your existing applications
Personal data is securely processed according GDPR guidelines
Protection against fraudulent transactions
Technical information for developers
Click here for technical information about the web API and to learn more about the integration options we offer.
Download the brochure here!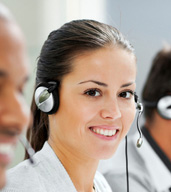 Contact us
Sales & Consultancy Department
+31 (0)20 7157 825
To find out what our solutions can do for your organisation and for further information, please feel free to contact our team of Sales Consultants.