First Ever Carbon Neutral Banknote to mark the 2019
The Central Bank of Samoa and De La Rue have unveiled the designs of the limited edition of the commemorative banknote 10 Tala ($ 10) today to mark the occasion of the XVI Pacific Games 2019. This is the first ever carbon neutral polymer banknote. Its theme denotes the celebration of Samoa's youth and their sporting legacy.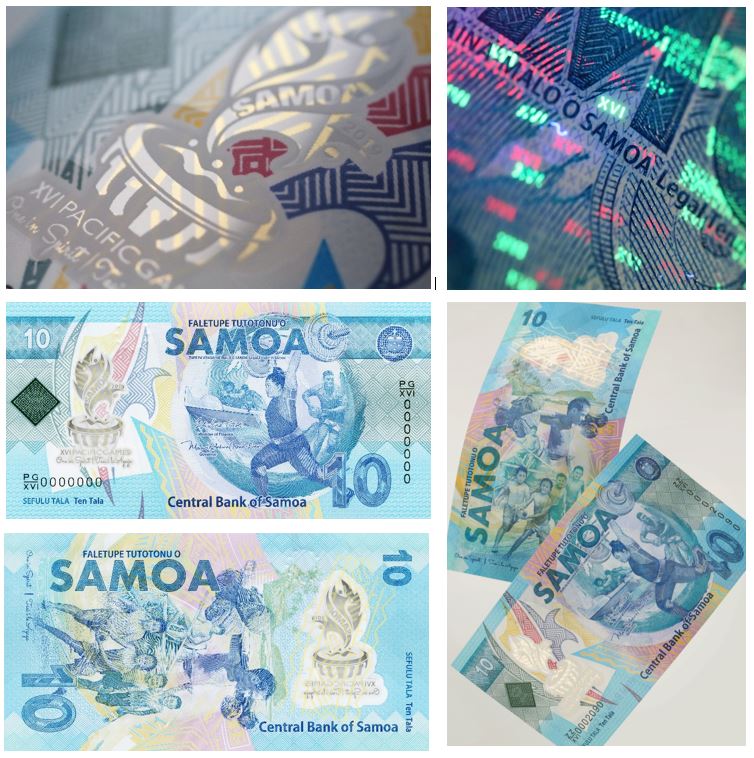 Quite a few security features have been added to the banknote to making it difficult to counterfeit. The security features are the see-through window which is unique to the polymer banknote, depicts the Pacific Games logo, the De La Rue's MASK feature, a simple 'hide and reveal' effect. This highly durable effect cannot be replicated easily by scanning or print easily. A tactile embossed feature that identifies the denomination has been added to aid the visually impaired.