Fraud is always a risk to an organization no matter its size or industry type. Its scope increases each year and the annual losses sustained by its victims run into billions of pounds. Identity fraud is increasingly common in the UK. It is spread across all sectors but predominately within the service industry sector. The parking and parking enforcement sector in the UK, as part of the service industry sector, is also at risk from identity fraud.
Fraud preventative measures to protect your organization from identity fraud
NSL, the largest employer of Civil Enforcement Officers, Parking Attendants and Traffic Attendants in the UK, has taken a number of fraud preventative measures to protect the organization from identity fraud, illegal working and reputational damage. NSL employs over 5,000 staff undertaking highly regulated services on behalf of Government Departments and Local Authorities. It is extremely important that the staff NSL employs have been fully vetted as integrity is an important facet of the service NSL delivers. Kenneth Hanslip, Head of Professional Standards at NSL:
We recognise the risk of reputational damage to our clients and ourselves should we fail to ensure that staff have been properly vetted. It can devastate your business and the morale of your staff.
In 2004, NSL implemented new processes and audit procedures which run alongside a comprehensive programme of pre-arranged and unannounced visits by Professional Standards Unit staff. These processes ensure consistent managerial adherence to fraud prevention policies. An important part of the employee screening process is to establish the identity of a potential employee before he or she is recruited. The inspection and verification of identity documents are embedded in the process.This enables NSL to meet its legal obligation to verify an applicant's identity before offering a contract, and avoids fines for employing illegal workers. Kenneth Hanslip: "We have conducted varying levels of identity checks for many years. But again and again the question arose: How can we prove the validity of an ID document?" NSL started looking for a tool that could help them to conduct reliable identity checks.
They found Keesing and started working with a more technologically advanced system: Keesing AuthentiScan, an online solution for the checking and administration of identity documents. Manju Bhojwani, Professional Standards Co-ordinator and frequent user of Keesing AuthentiScan: "This system allows us to carry out more detailed checks on identity documents presented to us. Since we have been using Keesing AuthentiScan we have been more confident about the identity checks we conduct. The system tells you within 60 seconds whether or not a document is genuine and if someone is allowed to work in the UK". With processing time reduced considerably, and staff using Keesing AuthentiScan  increasing in confidence Kenneth and Manju recognise that the security of the organization and its systems have been enhanced.
Download the NSL business case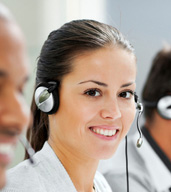 Contact us
Sales & Consultancy Department
+31 (0)20 7157 825
To find out what our solutions can do for your organisation and for further information, please feel free to contact our team of Sales Consultants.