Even though identity fraud is a growing menace, many companies in the construction sector remain unaware of the importance of conducting identity checks. To complicate matters, UK-based construction companies generally deploy a diverse workforce comprising their own staff as well as workers employed by subcontractors. In turn, this makes it difficult to establish who is actually present at any given moment on any given site. Few industry participants are aware that construction companies are considered the legal employer of all individuals who work on their behalf.
Moreover, they are expected to be aware of the identity of each of 'their' workers. The UK Border Agency regularly fines construction companies for illegal working, and fines can be as high as £10,000 for each case uncovered. Often the recipients of these fines were unaware that the ID documents in question were forged. While they may have acted in good faith, the fine is nevertheless theirs. After all, making a copy of a document is not the same as conducting an ID check. But if companies can demonstrate to have complied with the law by checking an ID document they can acquire a statutory excuse and avoid penalties.
In the past, we made a copy of someone's ID document, thinking this would be enough
One of the first construction companies to implement a solution that allowed it to avoid fines while complying with prevailing legislation is J.P. Van Eesteren B.V. (part of TBI Bouw in the Netherlands). J.P. Van Eesteren realises construction projects throughout the Netherlands, focusing on commercial and industrial construction, residential construction, urban regeneration, restoration, conversion, maintenance and renovation. The organisation has been involved in several highly prestigious projects, including the redevelopment of the Dutch Central Bank building in Rotterdam, the development and renovation of the Van Gogh Museum in Amsterdam and the renovation of the Dutch Lower House in the Hague.
The Dutch Health and Safety Inspectorate visited several of our construction sites this year. Unfortunately these inspections showed that the ID documents of several workers employed by subcontractors were not in order". J.P. Van Eesteren was nevertheless held accountable. This highlights that keeping a copy of an ID document simply is not sufficient.
Download the JP van Eesteren business case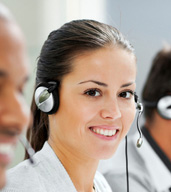 Contact us
Sales & Consultancy Department
+31 (0)20 7157 825
To find out what our solutions can do for your organisation and for further information, please feel free to contact our team of Sales Consultants.