Counterfeit ID documents and stolen social security numbers constitute a growing menace to society. Individuals and companies are confronted by ID fraud on a daily basis, and the number of victims is growing steadily. Each year, illegal workers, benefit frauds and tax evaders cause losses running into millions of euros. According to ANP (National news agency), the US alone sustains ID fraud-related losses totalling 45 billion dollars a year (around 31 billion euros). ID fraud also affects the Netherlands, where it's one of the fastest growing types of crime.
Municipalities play an important role in the identification and prevention of fraud. A growing number of municipalities is aware of the seriousness of ID fraud. More often than not, it's staff manning the Civil Affairs counter who spot ID fraud first. Under the Dutch system, a person's official identity is recorded in the municipal population register (GBA in Dutch). Whenever an individual is registered in the GBA, he or she is identified by a municipal official. In other words, his or her identity is officially established. It's up to the municipal official to ensure the identity is verified and properly registered.
Once registered,  an identity entitles an individual to services such as education, health care, social security and other benefits, and a passport.
Should a fraudster be able to obtain an identity, it may be used to gain unlawful access to municipal services and facilities. Someone who is not legally entitled to be in the Netherlands could use a counterfeit passport or false identity to enrol in the register and obtain a citizen service number (BSN in Dutch). In turn, this would allow them to enter into an employment contract or claim benefits. To help prevent this, the Dutch government has tried to raise awareness of ID fraud among public-sector employees. A growing number of municipalities is responding, initiating measures to prevent and fight ID fraud. Staff receive training and are equipped with modern tools, allowing them to perform proper ID checks. It is this approach that the municipality of Gorinchem has adopted.
Gorinchem tackles ID fraud
Desk clerks employed by the municipality of Gorinchem have, in the past, checked ID documents on a best-effort basis. "We checked ID documents manually. In other words, a visual inspection. As we're no document inspection experts, this proved very difficult at times. When in doubt about the authenticity of a given ID document, we usually contacted the immigration police for a professional opinion. We subsequently made a copy of the ID document for archiving. Unfortunately, we didn't have an archive containing digital copies of these documents."
More than 20% of Gorinchem's residents are not Dutch nationals. As a result, local authority officials are increasingly required to process foreign ID documents. To avoid fraud, which it could only do by verifying the authenticity of such documents, officials needed a reliable tool based on quality reference material. In the end, the municipality of Gorinchem decided to evaluate – and implement – Keesing's online ID verification service: AuthentiScan.
"We instantly took to the AuthentiScan system. It's a reliable inspection tool that uses high-quality reference material stored in an online database. The system also scans each ID document we inspect, and stores it on a secure server. So we also have a digital record. The PDF report specifying the outcome of the check is – likewise – added to the client file. AuthentiScan uses a step-by-step wizard to point municipal officials to important security features that need to be checked to establish a document's authenticity. AuthentiScan is linked to a database containing descriptions and images of thousands of ID documents from over 200 countries, so the user always has excellent reference material at his or her disposal."
ID checks as a service
The municipality of Gorinchem uses ID checks whenever someone applies for naturalisation or enrolment in the population register (GBA). If the document provided is authenticated, the individual in question can be registered and issued with a citizen service number (BSN). The check conducted prior to enrolment in the municipal register is of paramount importance. After all, the database cannot contain any erroneous data. If a fraudster is inadvertently enrolled, the financial losses could run into millions of euros. "On average, it takes one to two minutes to perform an ID check using AuthentiScan," a municipality official explains. Gorinchem considers it one its responsibilities to combat ID fraud by checking ID documents, and, as such, it's part of the municipal service offer. Gorinchem is keen to show that citizen IDs should be – and are – treated with the utmost care. In practice, the municipality uses AuthentiScan in conjunction with a bespoke passport reader, which is also able to read the passport chip, UV features and infrared data. The fact that the scanner speeds up the entire process is an added bonus.
Common policy
According to Peter Prevo, Head of the Public Services Department at the municipality of Gorinchem, awareness of ID fraud and the threat it poses is growing. "The government is determined to tackle ID fraud, in part by formulating and implementing a common policy. One example is the introduction of biometrics in passports. Because ID fraud-related issues are widely communicated, local governments are more aware of the impact of this type of crime. That said, it's up to individual municipalities and councils to assess and tackle the problem." It is clearly in the public interest to fight and prevent ID fraud wherever possible. Every municipality is required to conduct the best possible checks, and to make sure that ID fraud is avoided. To this end, officials manning the service desk must be equipped with the right tools. "We are happy with the solution we found." Checking documents with AuthentiScan allows Public Affairs officials to feel at ease with their assessments. "I am confident about the authenticity of the ID document in about 90% of cases. If I'm not sure, I can always contact one of Keesing's forensic experts via AuthentiScan. One thing's for sure: we don't want to go back to the way it was before."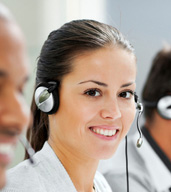 Contact us
Sales & Consultancy Department
+31 (0)20 7157 825
To find out what our solutions can do for your organisation and for further information, please feel free to contact our team of Sales Consultants.