World e-ID & Cybersecurity keeps at the forefront of secure identification and trusted online services implementations for Government and Enterprise. World e-ID & Cybersecurity yearly gathers e-ID and information security professionals from Government and Industry to explore and discuss the latest technologies, solutions, deployments and regulations advancing secure identification and trusted online services.
The conferences are renowned for putting new identity technologies in perspective through inspiring country case studies and in-depth outlooks of standards and policies evolution worldwide. Its influential audience of more than 400 project managers, government representatives and technology professionals coming from 50+ countries join together to develop implementation best practices, interoperability and international cooperation, see new perspectives and opportunities concerning their e-ID/Cybersecurity plans in public and private sectors.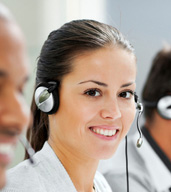 Contact us
Sales & Consultancy Department
+31 (0)20 7157 825
To find out what our solutions can do for your organisation and for further information, please feel free to contact our team of Sales Consultants.