The first electronic passports were issued more than eight years ago. Many thought that the introduction of e-Passports would signal the demise of traditional security features, as the RFID chip would contain all the biometric information needed to authenticate the identity of travellers. In this article, Tony Dean discusses whether this has proved to be the case and if not, what has changed.
Background

Since 2010 it has been a requirement for all ICAO Member States to issue machine readable passports (MRPs) compliant to International Civil Aviation Organization Document 9303, in which the standards for identity documents are defined1. Most States have met this requirement, but for the remaining few that have not, ICAO and its working groups are offering every assistance and technical support to remedy this as soon as possible. In addition, more than 100 Member States have already moved on from MRPs to e-Passports and many more are currently in the process of upgrading (figure 1).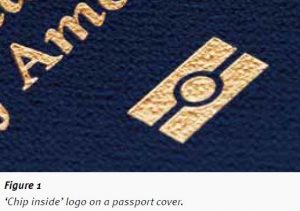 The first machine readable passports were introduced in the 1980's and whilst most States have been issuing them for years, many have still yet to introduce the facilities to read them. Some experts see the chip, in whilst others see it as just an additional security feature. If history repeats itself it will be many more years before we see readers being employed to read e-Passports at most border posts, so in these circumstances it may not even become a security feature.
Once readers are installed there is a risk that if too many chips fail to read, immigration officers may start to disregard this feature. It is therefore important that States continue to ensure that chips are sufficiently protected and tested, so that they last the life of the passport, just as is done with all other physical and printed security features.
Of those States that have installed e-Passport readers, the majority are not making the most of the security that can be achieved. So long as
border control services fail to check the chain of trust, via proper implementation of the ICAO Public Key Directory (PKD), an additional security feature is all that the chip will be. It is vital therefore that States introducing e-Passports join the PKD and make full use of the facilities it offers.
The question is whether the  ntroduction of the chip in e-Passports has signalled the demise of the printed and physical security features. One only has to study some of the most recently introduced passports, particularly those from Belgium, the United Kingdom, New Zealand, Ireland and Sweden to see that this is not the case.
Substrates
Whilst new substrates are undoubtedly being developed for biodata pages, the key forms in use today remain paper and polycarbonate (PC). Polycarbonate data pages are becoming more widely used, and not just for their ability to provide a robust location for the chip, but also as a security enhancement in their own right. This is demonstrated by the Swiss and Hong Kong passports which use a thinner than usual PC data page and house the chip in the cover.
One of the key advantages of PC for a data page is the relative strength of the substrate. This is  ecoming increasingly important with the proliferation of e-Passport gates that require the passport holder to place the document onto a reader themselves. Whether a passport has a paper or polycarbonate data page, there is an abundance of new security features being introduced.
By: Tony Dean
You can read the full article here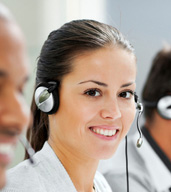 To order any of the other previous issues, special editions or for information about advertising in the Keesing Journal please contact us.