Client identification has never been easier!
How efficient is your ID checking process during customer screening?
Learn how to optimize KYC and client identification processes with an automated solution for ID document authentication.
Webinar
Financial institutions are obliged to check the ID documents (passports, ID cards, driving licenses) of clients during the customer due diligence process at account opening and keep the files at least five years after the business relationship is ended.
Find out how you can carry out a reliable, thorough ID check in seconds, while improving your efficiency instantly!
Join our webinar! 
Register for a webinar session now by clicking a date below:
Tue, Dec 2, 2014 10:30 AM – 11:15 AM CET
Thu, Dec 4, 2014 2:30 PM – 3:15 PM CET
Who is attending?
Compliance Officers, Auditors, Government Regulators, Law Enforcement Officers, Risk Management Specialists, AML Training Officers and Consultants.
Contact
Unable to attend the webinar and would like to know more about our automated ID checking solution and how it can help safeguard your organisation? Then please contact us for a live demonstration or apply for an information package via e-mail or telephone: +31 (0)20 7157 800.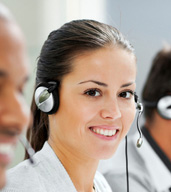 To order any of the other previous issues, special editions or for information about advertising in the Keesing Journal please contact us.