NXP, the leader in ePassport solutions, has identified three distinct ePassport trends: increasing functionality, stronger security and the emergence of 'virtual mobile identity'.
NXP described three ePassport trends."Out of 900 million passports issued, 730 are ePassports, which now represent the majority of passports in circulation. According to the ICAO, the United Nations agency that oversees international air travel and defines ePassport standards, 120 states claim that they are currently issuing ePassports", says the company. "The infrastructure supporting ePassports has expanded as well. Today, more than 5,000 automated border crossings are operating worldwide, supporting more than 20 million transactions daily."
NXP says the functionality of ePassports is getting more evolved, each year. The data format each ePassport uses is the same. This is known as Local Data Structure (LDS). This format stores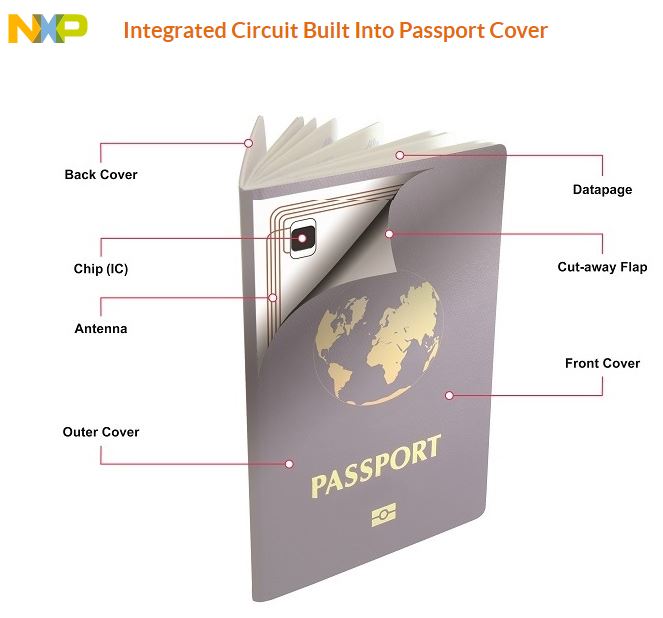 and secures data to prevent it from being tampered with. The personal data embedded in the chip cannot be modified. However, a new technique to store data, LDS2, makes it possible to edit data stored in the chip. This backward-compatible extension to previous generations of electronic passports isn't published yet, but is bound to be so, very soon.
The new format also allows data such as electronic visas travel stamps and personal (biometric) data to be stored directly in the chip. This allows the complete passport to be available in a digital format. These new features also give countries the possibility to give people the option of submitting biometric data like fingerprints, iris-scans etc., This way they can participate in a "trusted-traveller" programme for example. This new way of ID management frees up time at border controls and can increase the ROI in the border-clearence infrastructure.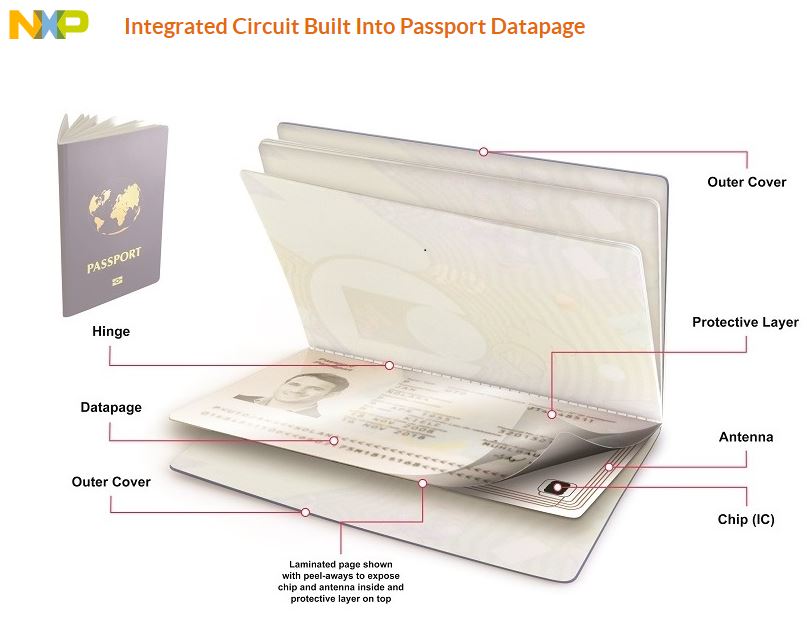 With the refugee crisis and the rise in international terrorism, there's a spike in the demand for stolen and counterfeit passports. This trend forces countries worldwide to keep looking for ways to further increase the security. As a result, the future will see more data being transferred from the physical pages of an ePassport, to the secure and tamper-resistant Integrated Circuit (IC).
Martijn van Lom, General Manager Kaspersky Lab Benelux, says experience has taught us that in time certain vulnerabilities will come to light. Of course there are some exceptions, but unfortunately experience has proven the contrary. It seems necessary to me, to work together with public and private parties (in other industries as well) to test the security and early on spot any vulnerabilities.
The third of the ePassport trends,  NXP spotted was the transition of ePassports from just being a government issued root-credential, to being a virtual mobile identity. It won't be very long till ePassports can interact with technology such as NFC, smartphones or other wearable formats.
Source: planetbiometrics.com