A regularly updated, detailed database that's the reference standard for IDs issued across the U.S. and Canada. A subscription to Documentchecker Online gives you access to the most complete database for North American IDs available to the market. Request a free trial and experience what Keesing Documentchecker for North American IDs can do for your organisation.
Comprehensive U.S. and Canadian coverage
With the highest coverage of (different) ID types – including driver's licenses, ID cards, city and municipal IDs, military, consular and tribal IDs, US and Canadian travel documents, passport cards, green cards, residence cards and employment cards – Keesing Documentchecker gives you peace of mind that the data you rely on is the best and most comprehensive available.
Documentchecker Online covers more information on North American IDs than any other provider
Almost 2,500 North American and Mexican IDs
ID cards and driver's licenses from all US states, Canadian provinces and their territories
Government-issued IDs such as passport cards
Expired IDs
Details of the 90 most widely used security features in North American IDs
Images of actual IDs, front and back, with UV
Images and descriptions of up to 20 different key security features per ID
Pinpoints the location of security features on the ID to ease up verification
Zoom-and-scan function for close inspection of the entire document
Updated every other week
Access to Keesing Expert Helpdesk, staffed by trained document experts
 Within 24 hours, your staff can be operating with increased competence in inspecting and validating documents, using information from the most up-to-date ID-checking source.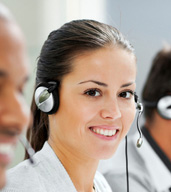 Contact us
Sales & Consultancy Department
+31 (0)20 7157 825
To find out what our solutions can do for your organisation and for further information, please feel free to contact our team of Sales Consultants.