Subscription to Documentchecker Banknotes gives you access to information of thousands of banknotes. Within 24 hours your staff can be operating with increased competence in inspecting and validating banknotes, using knowledge and information derived from government sources.
Documentchecker Banknotes
Access to over 6,000 banknotes from nearly 200 countries
High resolution images of banknotes for easy inspection.
Library of over 70,000 images and details of security features
Detailed descriptions and images of security features.
Available in English, French, German, Italian and Spanish
Continuously updated and always accessible
Also available on DVD (updated monthly)
Access to Keesing Expert Helpdesk (team of professional document experts)
Clear descriptions and images of notes and their security features
Documentchecker makes your verification process quick and uncomplicated. This reference database enables you to inspect banknotes with supreme confidence. Notes can be compared to data from this database, which contains clear descriptions and detailed images of thousands of banknotes including their security features. Documentchecker also covers information on expired banknotes and commemorative banknotes
Continuously updated, always accessible and Helpdesk support
As the database is continuously updated, you have access to up to date information, 24 hours a day, 7 days a week. In case of doubt, you can at all times seek assistance from the Keesing Expert Helpdesk, staffed by experienced document experts.
Documentchecker is also available on DVD. The DVD is ideal for stand-alone use or integration into your organisation's intranet.
Ten thousands of users across the world rely on Documentchecker Banknotes
With its library of over 70,000 images, descriptions and details of key security features there is no better solution on the market.
Documentchecker Banknotes has proved to be an invaluable tool for thousands of organisations worldwide, including leading banks and exchange offices.
Download the Keesing Documentchecker Banknotes brochure.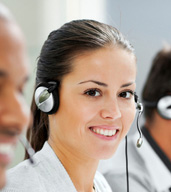 Contact us
Sales & Consultancy Department
+31 (0)20 7157 825
To find out what our solutions can do for your organisation and for further information, please feel free to contact our team of Sales Consultants.