Documentchecker
Banknote Alert
Contact
If your organisation handles EUR, GBP, USD and CAD banknotes, Documentchecker Banknote Alert is an essential tool to keep up to date with counterfeit banknotes encountered across the world.
Documentchecker Banknote Alert provides subscribers with an overview of all counterfeit EUR, GBP, CAD and USD banknotes intercepted to date. Available online and on DVD, this information is a vital component in any serious organisation's response to fraud and banknote verification operations.
Documentchecker Banknote Alert
Includes images of the face and back of genuine as well as counterfeit notes
Provides technical analysis of individual banknotes
Facilitates accurate and efficient comparisons
Covers the printing techniques used, printing errors and UV and IR response
Provides views of important security features that can be enlarged
Available in English, French, German, Italian and Spanish
Is a constantly updated database, compiled with the knowledge of the European Central Bank (ECB) and in cooperation with several reputable banks.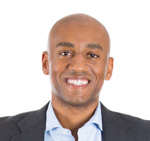 Find out what our solutions can do for your organisation,  please contact our team of Sales Consultants.