Autentica los documentos de identificación del mundo en segundos con AuthentiScan, un sistema de autenticación totalmente automatizado y Documentchecker, nuestra fuente de referencia mundialmente reconocida para documentos de identificación y billetes de banco.
Comprobando los documentos de identidad del mundo entero
Verifique la autenticidad de los documentos de identidad con la información más completa y actualizada del mundo entero. Documentchecker contiene descripciones claras e imágenes de miles de documentos de identidad, incluidas sus características de seguridad, como marcas de agua, hologramas y funciones de UV. La función de zoom y escaneo permite una inspección minuciosa de todo el documento. También identifica la ubicación de las funciones de seguridad en el documento de identidad o  ID para facilitar la verificación. Documentchecker le da la tranquilidad del conocimiento de que la información en la que confía es la mejor y más completa disponible. Descargue el folleto…
Comprobando los Billetes del Mundo
Verifique la autenticidad de los billetes de banco con la información más completa de todo el mundo. La suscripción a Keesing Documentchecker Banknotes le da acceso a información sobre miles de billetes. Esta base de datos de referencia en línea le permite inspeccionar los billetes con suma confianza. Los billetes de banco se pueden comparar con los datos de la base de datos, que contiene descripciones claras y más de 70.000 imágenes detalladas de billetes incluyendo sus principales características de seguridad. Como la base de datos se actualiza continuamente, siempre tendrá acceso a la información más completa. Descargue el folleto…

Keesing AuthentiScan
Desde 1923 Keesing Technologies ha sido líder mundial en el desarrollo  de verificaciones de identidad. Nuestra solución más popular es el Keesing AuthentiScan, un sistema completamente automatizado que permite a operadores no especializados, realizar en segundos la tarea de verificar la autenticidad de documentos de identidad. Descargue el folleto…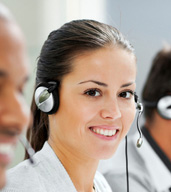 Contact us
Sales & Consultancy Department
+31 (0)20 7157 825
To find out what our solutions can do for your organisation and for further information, please feel free to contact our team of Sales Consultants.