A user of AuthentiScan scans a Romanian ID card. AuthentiScan displays "bad scan" on her screen and the document check is given the status 'Helpdesk'. The AuthentiScan user contacts the Keesing Helpdesk to find out what is wrong with the document and / or check.
Why does her screen display the message 'bad scan' when she has scanned all the data and images (Infrared (IR) and Ultraviolet (UV)) of the ID card?
The Helpdesk notes that the user has scanned only the front of the Romanian ID card. That makes sense, this side includes the data and security features. The other side is blank. The scans were OK. So why did the document get the 'Helpdesk' status?
The Helpdesk explains:
"Despite the fact that the backside of a Romanian ID card seems blank, this side does contain a security feature. This feature is only visible under UV light. Therefore, both sides of a Romanian ID card should be scanned for a reliable ID check".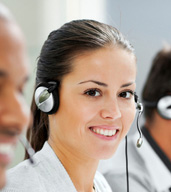 Contact us
Sales & Consultancy Department
+31 (0)20 7157 825
To find out what our solutions can do for your organisation and for further information, please feel free to contact our team of Sales Consultants.