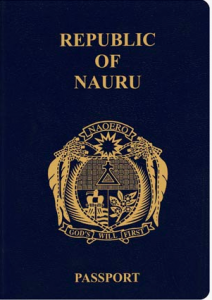 This passport was first issued in 2015. It contains 32 pages and has a validity of 5 years. This passport doesn't have a contactless chip. Nauru is the smallest  state in the South Pacific and third smallest state by area in the world.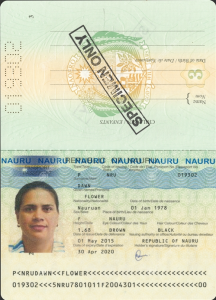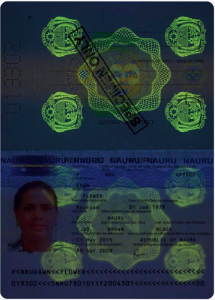 This national passport contains several security features. Pictured above you see the data page under uv light. There are also several security features present throughout the ID document. On the biographical data page Iridescent ink has been used. This ink contains semi-opaque pigments that become visible/invisible, depending on the angle of view and/or light.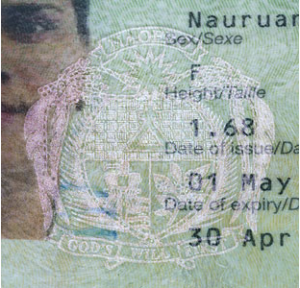 If you want to learn more about this and other new documents, apply for a free trial account on documentchecker.com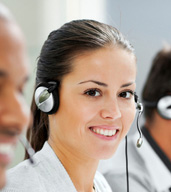 Contact us
Sales & Consultancy Department
+31 (0)20 7157 825
To find out what our solutions can do for your organisation and for further information, please feel free to contact our team of Sales Consultants.