News
New Polish banknote enters circulation
More news
As a response to the rising costs of maintaining the reserves of the Polish Central Bank, a new Polish banknote has been called designed and has recently entered circulation. The NBP (National Bank of Poland) had gotten a lot of market demand for a new banknote and they created a new 500 złoty banknote.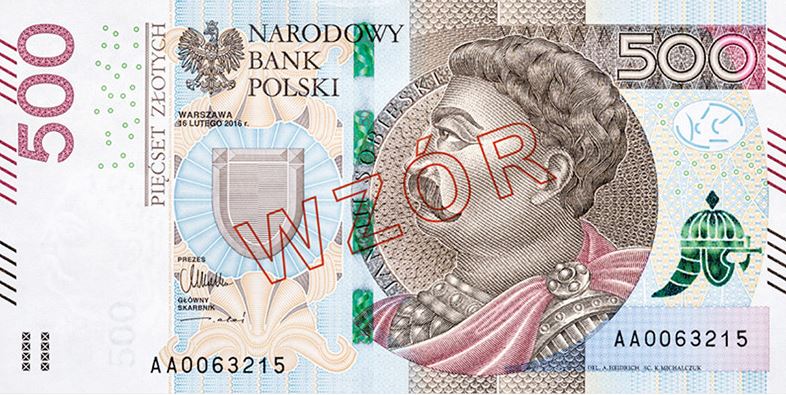 The 500 złoty banknote
The new Polish banknote portraits an image of King Jan III Sobieski. He reigned from 1674 to 1696. This way the "Polish Rulers"-series chronological continuity is preserved. Designer Andrzej Heidrich started with this series in 1995. It includes rulers like Mieszko ( 10 złoty banknote), Boleslaus I the Brace ( 20 złoty banknote)Casimir III the Great (50 złoty banknote) and other Polish rulers.
The new 500 złoty banknote and other banknotes were produced by the Polish Security Printing Works, Poland's state-owned security printer and papermaker, situated in Warsaw. They are responsible for the entire production of the "Polish Ruler"-series.
Security features
This aprticular banknote has some very advanced security features. The security features include a windowed security thread, colour-shifting ink and iridescent ink as well as a recto verso element (the graphical elements on both sides of the banknote align in transmitted light), a lobster-tailed pot helmet and windowed security thread (which change colour when tilted), and a watermark visible against the light (presenting a portrait of the king and the value numeral).
You can view this banknote, and others of the series in Documentchecker. Not yet a user? Request a free trial here!
Soon Poland will introduce a new series of special coins and banknotes. The first one will appear in September 2017. This will be a commemorative banknote commemorating the 300th coronation anniversary of the image of Our Lady of Czestochowa. It will be depicted on a 20 złoty banknote and 40,000 pieces will be printed.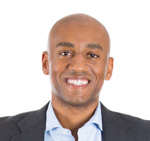 Find out what our solutions can do for your organisation,  please contact our team of Sales Consultants.