When checking (scans of) copies of ID documents make sure the MRZ can be read properly.
The LITE version of AuthentiScan combines an automated check of the MRZ with the ability to compare document data to the Documentchecker reference database. If all is well, a green tick appears on the screen. If not, LITE automatically forwards details of the ID document to the Keesing Helpdesk.
Via AuthentiScan LITE scans of copies of 2 ID documents where uploaded to the Keesing Helpdesk server for further inspection because the automated MRZ (machine readable zone) check resulted in an error.
After inspection, the Helpdesk updates the status of one of the ID checks into "OK". However, the other ID document could not be checked properly as it was not scanned correctly. This ID check was assigned the status "bad scan".
The AuthentiScan LITE user asked for advise what to do, as repeated attempts to check the ID document were unsuccessful.
The Helpdesk advises:
"Increase the DPI (dots per inch) for scans or remove the space around the ID document on the scan with the cropping tool. This way, the OCR system AuthentiScan LITE uses, can read the MRZ correctly."
After applying the cropping tool for the ID check the document was checked automatically in just seconds and the screen immediately showed a green tick.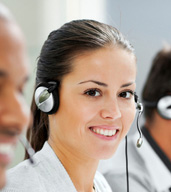 Contact us
Sales & Consultancy Department
+31 (0)20 7157 825
To find out what our solutions can do for your organisation and for further information, please feel free to contact our team of Sales Consultants.