Don't conclude a contract with your customer before you know if his ID document is real!
Keesing Helpdesk received scans of a Chinese passport and a Romanian driving license for further inspection. This request was sent via AuthentiScan by a leading car rental company. After inspection, the Chinese document was found valid, but there was doubt about the validity of the Romanian document. The Helpdesk informed the client accordingly and forwarded the scan of the Romanian driving licence for in-depth inspection to the military police, according to the protocol.
Moments later, it was indeed confirmed that the Romanian document was counterfeit. However, the client of the car rental company already left with a brand new rental car. The car rental company shouldn't have concluded a contract with the client before being completely certain about the validity of the client's ID document!
Later that day, the same car rental company filed a new request about a Lithuanian driving licence that was assigned the status 'Doubt' by the AuthentiScan service. The Helpdesk performed extra checks on the ID document and, again, there were doubts about the validity of it. The document was forwarded to the military police for a final inspection. They confirmed our doubts and reported it was a counterfeit. Luckily, this time the 'business transaction' had not yet taken place. The car rental company took the necessary measures and the client was arrested.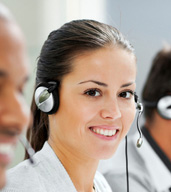 Contact us
Sales & Consultancy Department
+31 (0)20 7157 825
To find out what our solutions can do for your organisation and for further information, please feel free to contact our team of Sales Consultants.