Next week Jordan will be issuing smart ID cards featuring iris and fingerprint data. The director general for the Civil Status and Passports Department, Marwan Qteishat, says the new ID card will cost 2 Jordan Dinars ($2,82). The chip can hold 140kb of information.
"This project, which is implemented in cooperation with the ICT Ministry, was tested repeatedly to ensure accuracy and safety and it will save lots of information," says Qteishat. "State-of-the-art technology was adopted when developing the new smart cards to ensure maximum security… In the future, citizens will only have to carry this card as it will hold the information needed by many public agencies."
Those who want the new ID chip can report to any of the department's offices for the fingerprint and the iris scan. Your social security details, insurance information and other personal data will be added to the new ID card at a later stage.
Want to know more about ID cards, or do you want to check which other countries already have a datachip? Check Documentchecker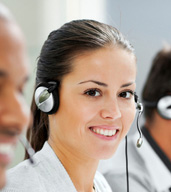 Contact us
Sales & Consultancy Department
+31 (0)20 7157 825
To find out what our solutions can do for your organisation and for further information, please feel free to contact our team of Sales Consultants.