Digitale training voor profiling en de verificatie van ID documenten
ID Training NL
Contact
De Keesing ID Training leert de cursist in 4 modules de basisvaardigheden voor profiling en documentverificatie aan. Met de opgedane kennis en vaardigheden is hij/zij in staat een effectieve ID controle uit te voeren.
Deze interactieve training werkt volgens het eLearning principe en stelt de cursist in staat de training te volgen op elk gewenst tijdstip. De ID Training kan online worden gevolgd, maar u kunt er ook voor kiezen de training binnen uw eigen learning management systeem (LMS) aan te bieden.
Train uw medewerkers in het uitvoeren van effectieve identiteitscontroles
In deze training staan de volgende drie kernvragen centraal:

Is het document echt? Theorie en controlevaardigheden mbt veiligheidskenmerken, herkennen van valse en vervalste documenten.
Is het document geldig? Beoordelen van de geldigheid obv geldigheidsduur van het document.
Horen document en eigenaar bij elkaar? 'Tactische' en 'technische' profilingtechnieken, herkennen van look-a-like fraude.
Keesing ID Training
Training voor profiling en de verificatie en inspectie van ID documenten
Modulair: doorlopen van de training in delen, onderdelen herhalen en tussentijds toetsen
Gebaseerd op het 3-stappen model: kijken, voelen, kantelen
Basistheorie over de controle van ID documenten en echtheidskenmerken
Herkennen van valse en vervalste documenten
Kennistest en tussentijdse toetsen
Duur van de training: 2 uur (30 minuten per module, excl. tussentijdse toetsen)
Beschikbaar in het Engels en Nederlands
Integratie met eigen LMS mogelijk (SCORM)
Eindexamen met certificaat bij succesvolle afronding van de training
Resultaat
De cursist leert de kernvragen met betrekking tot echtheid, geldigheid en eigenaarschap van het ID document te beantwoorden. Tevens kan de cursist de geleerde profilingtechnieken toepassen om op snelle, klantvriendelijke wijze een ID controle uit te voeren. Uw organisatie kan met goed getrainde medewerkers het risico op identiteitsfraude aanzienlijk terugdringen.
Download de Keesing ID Training brochure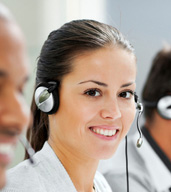 Contact us
Sales & Consultancy Department
+31 (0)20 7157 825
To find out what our solutions can do for your organisation and for further information, please feel free to contact our team of Sales Consultants.