The Keesing ID Academy was founded in 2014 as a unique source of information that draws on nearly a century of practical experience. The knowledge and education centre provides valuable in-depth information and training on the design and development of ID documents, verification techniques and technologies, and spoofing techniques.
Global knowledge sharing
The ID Academy is staffed by highly experienced Doc-3-certified document experts and trainers. We keep up with the latest developments in document security and anti-counterfeiting technologies and share our knowledge with customers through workshops, e-courses, articles, lectures and the Keesing Platform. Topics within the centre's scope of knowledge include ID documents, document verification, design and development, testing, security features, printing techniques and fraud-prevention tactics.
Our deeply engrained knowledge is shared with businesses and organisations in over 120 countries around the world, including government institutions, security printers, temporary employment agencies, insurance companies, banks, telecom providers, e-commerce businesses and airlines.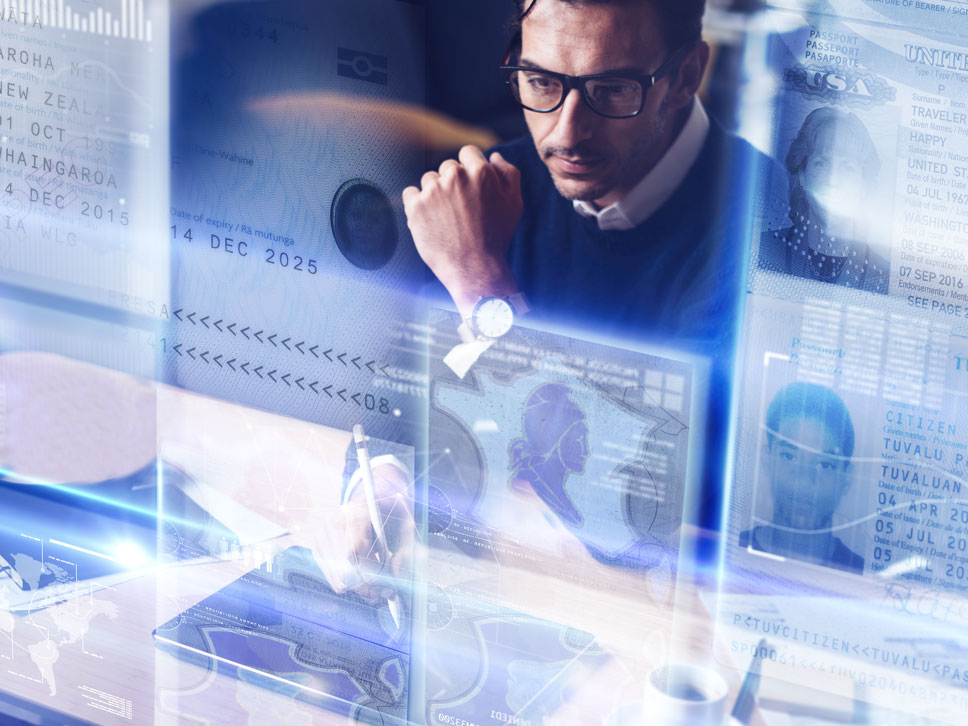 ID Workshop
This group workshop touches on everyday scenarios covering basic theory on the inspection of ID documents and security features, detection of counterfeits, profiling techniques and practical examples. The workshop's content can be adapted to your organization's requirements. Our workshops are delivered digitally or at a physical location of your choice.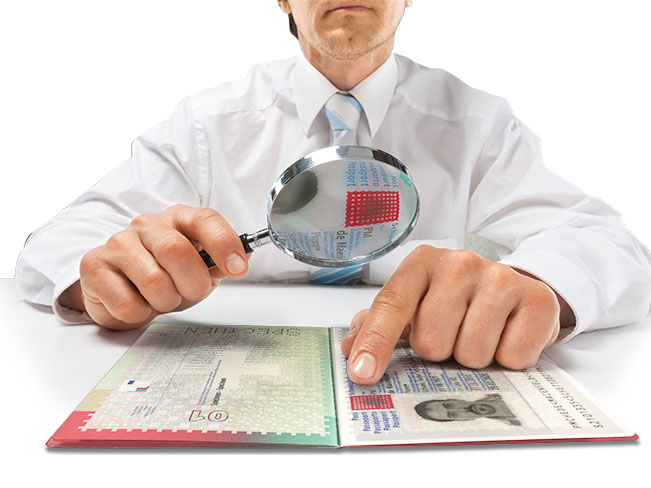 Book a workshop
Please fill in the form, and one of our specialists will contact you as soon as possible.
ID e-Course
Keesing's ID Academy modular e-course teaches your employees all the basic skills needed for ID document verification and profiling. The course is based on an easy-to-follow, three-stage process examining the look, feel and tilt of ID documents.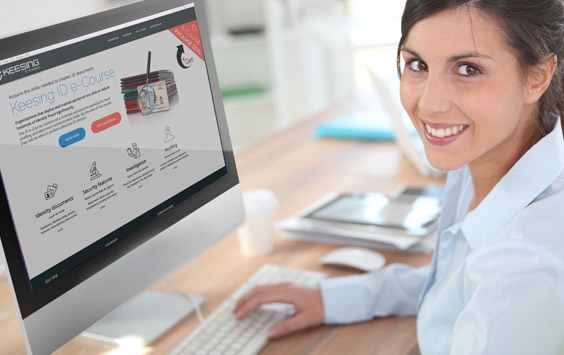 Sign up for the e-course
Please fill in the form, and one of our specialists will contact you as soon as possible.
Keesing Platform
Keesing Platform is an industry-wide knowledge portal bursting with news reports, in-depth articles and fascinating editorials. Keesing Platform is for and by users in various fields, including security documents and printing, banknotes, identity management, biometrics, blockchain, crypto technology and digital onboarding.
Contact the Keesing ID Academy
Contact us to learn more about the Keesing ID Academy and to find out how our experts can support your organisation.
End-to-end identity verification

Extensive ID document verification combined with biometric identity proofing
Global ID coverage
Based on the world's most comprehensive ID reference database
Expert Helpdesk
Support from experienced Doc-3-certified document experts
Trust
Technology that builds on unparalleled know-how and expertise
ISO-certified
Keesing is registered as an ISO 9001 and 27001-certified company