Identiteitscontrole begint aan het loket
AuthentiScan wordt wereldwijd ingezet om fraude met ID documenten te bestrijden. Duizenden publieke en private organisaties maken dagelijks gebruik van onze geautomatiseerde oplossing voor de controle van paspoorten, identiteitskaarten, rijbewijzen en visa.
Al veel Gemeenten en Steden in Nederland en België rekenen op de expertise en betrouwbaarheid van Keesing Authentiscan, waaronder: Stad Leuven en Gemeenten Amstelveen, Bernheze, Binnenmaas, Haarlemmermeer, 's-Hertogenbosch, Hoogezand-Sappemeer, Overbetuwe, Vlissingen en Woerden.
Benieuwd naar wie nog meer gebruik maken van AuthentiScan? Download een overzicht van gemeenten in Nederland en België die al gebruik maken van onze oplossingen.

Ontdek onze oplossingen
Nieuwsgierig naar de mogelijkheden? U kunt vandaag nog aan de slag met één van Keesings oplossingen voor de controle van ID documenten. Vraag een gratis demo aan en ervaar zelf hoe eenvoudig een identiteitscontrole kan zijn.
Lees hoe de gemeentes Haarlemmermeer en Gorinchem identiteitscontroles uitvoeren.
Keesing Technologies is aanwezig op de congressen van de Nederlandse Vereniging voor Burgerzaken (NVVB) en de Vlaamse Vereniging van Ambtenaren en Beambten van de Burgerlijke Stand (VLAVABBS)!
Download de brochure van AuthentiScan hier!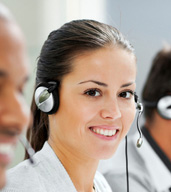 Contact us
Sales & Consultancy Department
+31 (0)20 7157 825
To find out what our solutions can do for your organisation and for further information, please feel free to contact our team of Sales Consultants.