When scanning IDs, make sure to finish the process before taking the ID document off the scanner.
A user of Keesing AuthentiScan reported the ID documents she scanned, were often given the status "Helpdesk" or "Error". We looked into her case by inspecting her PC, settings, driver and scanner but there was nothing to be found. Then we asked the user to show us how she scans documents. The error came to light quickly. It appeared there was absolutely nothing wrong with the scanner or the software. The user, however, took the document off the scanner too quickly.
The moment she saw the copy of the ID document on screen , she took away the document, assuming that the scan was ready. We explained to her that the status at the bottom of the intake screen states  " still scanning " when she already removed the Id document. Reading the chip takes longer than copying the image (think of white light , IR and UV) .
Now scanned correctly (longer) the document was approved immediately. Problem solved!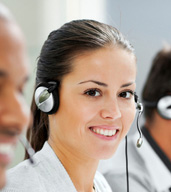 Contact us
Sales & Consultancy Department
+31 (0)20 7157 825
To find out what our solutions can do for your organisation and for further information, please feel free to contact our team of Sales Consultants.