Keesing
ID Academy
Knowledge and education centre
Contact
A knowledge and education center providing in-depth and valuable information on ID documents, document verification, design and development, testing, security features, printing techniques and fraud prevention. 
"We know everything about IDs and are proud to share our expertise with the world through a worldwide renowned ID Knowledge & Education Center"
The Keesing ID Academy provides education on ID document authentication through workshops, organises panel discussions on trending topics, gives lectures at conferences, maintains reference database and shares information with the world as a knowledge centre and thought leader on ID documents and the authentication of ID documents. For an overview of the learning path, click here.
In cooperation with Jura, Keesing Technologies offers an intensive workshop. During the workshop, participants will acquire the knowledge and skills needed to verify ID documents effectively. Furthermore, the course promotes new ideas about developing efficient methods and knowhow for daily document checking. Click here for more info!
Keesing Document Expert: Watch out for Look-a-like fraud!
Train your employees to perform effective ID checks now!
Organisations that deploy well-trained personnel are able to reduce instances of identity fraud significantly. Contact us for more information about the e-course and the workshops we can organize for you.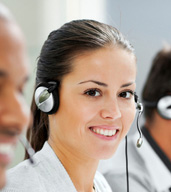 Contact us
Sales & Consultancy Department
+31 (0)20 7157 825
To find out what our solutions can do for your organisation and for further information, please feel free to contact our team of Sales Consultants.