Order your copy now!
Documentchecker Guide 2020
Order copy
For on-the-spot ID verifications, speed matters. When people are waiting, there's no time to waste trying to determine whether an ID is genuine. You need a reliable reference that gives you the essentials instantly. That's why we've created the most accessible and complete ID guidebook out there: the Keesing Documentchecker Guide. A copy at your desk, under your bar or sales counter, or at the door will help you keep your business – and your customers – protected.
A copy of the Documentchecker Guide 2020 is available from €22 (excl. VAT). To order your copy, or for more information and quantity prices, feel free to contact us. 
All you need to check U.S., Canadian and Mexican IDs
Complete listings of driver's licenses, ID cards and passports issued in the U.S., Mexico and Canada
Images of the actual IDs, front and back
Details and images of key securtiy features
Tips on what to look for on each ID
Clear indication of REAL ID-Compliant IDs
Tips for checking an individual's ID
Updated annually, affordable and reliable
More IDs, more images and more security features than any other reference guide
292 actual-size IDs
Driver license samples from all 50 states, the District of Columbia and U.S. territories
U.S. Government-issued IDs such as visa border crossing, passport and passport cards
Driver licenses from every Canadian province and territory
Details of up to 20 different security features per ID highlighted, including reference images
Special section on REAL ID status and details for every state and territory created by the world leader in ID-verification solutions
Easy, quick and effective ID verification speeds decision making
Lay-flat, spiral-bound format
Location of security features on the ID is pinpointed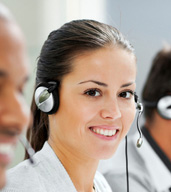 Contact us
Sales & Consultancy Department
+31 (0)20 7157 825
To find out what our solutions can do for your organisation and for further information, please feel free to contact our team of Sales Consultants.