Each year, thousands of ID documents are reported missing in the Netherlands. Only one in five documents ever resurfaces. This would imply that up to 80% of all missing passports could be used for criminal endeavours. Has the ID document really disappeared? Once a passport has been reported missing, a new document can be applied for. By issuing a passport, the state not only grants the holder an identity, it also entitles him or her to social services. Unfortunately, such services may be extended under false pretences. This is one of many issues that the Civil Affairs department of the municipality of Haarlemmermeer faces on a daily basis. But how to check an ID document and prevent ID fraud? The municipality went in search of a solution.
Generating awareness of ID fraud among service desk officials
A growing number of municipalities is aware of the seriousness of ID fraud. Among them, the municipality of Haarlemmermeer. More often than not, service desk officials are the first to be confronted with ID fraud. Spurred on by the publicity surrounding ID fraud as well as several instances of actual fraud, the municipality of Haarlemmermeer decided to focus more closely on fraud involving ID documents. Dik Cuvelier of the municipality's Specialist Services unit: "Our first course of action was to raise awareness of ID fraud, particularly among service desk officials."
Quality versus speed
Cuvelier explains how the municipality progressed from awareness to document inspection. "We informed senior management of the problems that we'd encountered, which wasn't altogether straightforward. While the prevention of ID fraud was perceived to be important, it was felt that the extra effort involved would slow down the provision of municipal services. After all, any document check would need to be performed while the holder was waiting at the service desk." In the end, however, management gave a green light, allowing the project to proceed. "The verification of ID documents, fraud prevention and ID theft are important issues. Management required that any new processes would be efficiently integrated with existing responsibilities and tasks", explains Cuvelier, who formulated an appropriate project plan with his colleague Michael Pols. The staff manual was also updated to reflect the new internal procedures. The manual explains what to look for when checking ID documents.
What does a passport from Senegal or Iran look like?
On behalf of the Immigration and Naturalisation Service of the Ministry of Security and Justice, the municipality opened a non-nationals desk. It soon transpired that staff manning the desk needed additional tools and know-how to check ID documents properly and efficiently. Dik Cuvelier: "having worked with the new procedures for a while, we noticed that service desk staff were becoming less alert when inspecting and verifying ID documents. It was also unreasonable to expect them to be able to authenticate an ID document issued by, for example, the Cape Verdean authorities." The municipality responded by organising additional training courses, but even these did not allow officials to spot suspect documents with the naked eye. Dik: "Service desk staff are not document verification experts." Even experts have difficulties inspecting less common documents, and spotting counterfeits. In the end, service desk staff were not always comfortable with the accuracy of their assessments. Michael: "Staff are not just asked to verify the validity of the document, but also the identity of the bearer as well as his or her entitlement to residence or benefit payments
What we needed was a tool that would make it easier and quicker to inspect ID documents.
Our ultimate aim is to raise the quality of our service while minimising queues. In other words, we had a need for a solution that would combine speed with quality, in the form of detailed reference material.
Dik Cuvelier runs the Specialist Services unit at the municipality of Haarlemmermeer. Among other responsibilities, his remit is to support the Public Affairs department and to resolve quality as well as fraud-related issues. Michael Pols advises on data security at the Civil Affairs department of the municipality of Haarlemmermeer.
New control system offers peace of mind and meets quality requirements
Dik Cuvelier came across AuthentiScan at a meeting of the Dutch Municipalities Association. The system, which allows any organisation to establish the authenticity of ID documents, matched the municipality's requirements perfectly. AuthentiScan is robust and remarkably easy to use. Dik Cuvelier: "It's a very accessible, straightforward system that conducts a series of automated checks of, for example, the machine readable zone, UV features and any biometric chip". AuthentiScan has made service desk staff more confident about the accuracy of their assessments. The automated inspection of documents has raised the quality of the municipality's service offer while queues are no longer than before. Dik Cuvelier: "It only takes a few minutes to check an ID document." In case of doubt, AuthentiScan allows users to contact the Dutch military police for a professional opinion.
No more washing machine nonsense
According to Dik and Michael, the municipality has responded to the threat of ID fraud, and it's now up to the general public to step up to the plate. Michael: "It's essential that ordinary citizens are aware of the value of their ID documents. Proof of identity allows you to open an account, buy a house or enter into an employment contract. To put a figure on it, the street value of a Dutch passport exceeds EUR 12,000. According to government statistics, the use of a false identity, facilitated by a fake passport, costs the taxpayer EUR 30,000 on average. This does not include losses sustained by the person whose identity is misused. There are plans to issue passports via an automated dispenser in future (along the lines of an ATM)." According to Michael, this would not be an unwelcome change, provided it's implemented properly. However, automated issuance would not raise citizen awareness of how to use and take care of ID documents. Most people have no idea of the value of, for example, a passport. Indeed, some people have lost or damaged their passport no less than three times. Of course, it's quite possible that someone who has inadvertently washed his or her document for the third time is just forgetful or clumsy, but it remains suspect." Dik Cuvelier smiles: "Since we've started checking documents using AuthentiScan, we've had noticeably fewer incidents involving washing machines." On average, the municipality of Haarlemmermeer encounters 30 instances of fraud each year. Both Dik and Michael believe that citizens should be more aware of the value of an ID document, and that public-sector organisations should co-operate closely in raising this awareness. According to Michael, citizens do not always realise how careless use of a passport could impact them and society at large. "It may only be a document, but it's a document that provides people with an identity. No document, no identity. Raising awareness is a government responsibility." Michael and Dik both feel that this task cannot only fall to individual municipalities. They're in favour of a nationwide approach using government information campaigns that specifically target the general public. More information helps to raise public awareness and may reduce the number of missing passports. Cuvelier: "greater awareness would make life much easier for municipalities"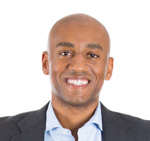 Find out what our solutions can do for your organisation,  please contact our team of Sales Consultants.