It's a question of money, but then so are the fines
The days when you could access a construction site or business premises without a visitors pass have all but ended. For many organisations, the security of sites and premises is of paramount importance. Access control checks are not only conducted for security reasons, but also because organisations want to know who has access to their buildings and sites. In consequence, ID verification plays an increasingly important role in an organisation's access control policy. Some construction sites are also equipped with an access control system. ID checks allow organisations to establish who has access to – and works at – a given site. This not only makes construction sites safer, it also avoids fines for illegal working.
Emergency Plan: who's on-site?
In addition to permanent staff, most construction firms use sub-contractors, temporary workers and freelancers. This makes it quite difficult to establish who is on-site at any given moment. Ballast Nedam works with many contractors and sub-contractors, and is responsible for the entire workforce deployed at a given site. To improve site security, the organisation introduced its first access control system almost 4 years ago. Dirk Zunneberg, Head of Site Layout at 'Ballast Nedam Bouwmaterieel' explains: "The construction industry has increasingly focused on access control systems in recent years." According to Zunneberg, this is caused by market changes on the one hand, and more stringent requirements on the part of the Tax Authorities and the Health and Safety Inspectorate on the other. Zunneberg: "Our Emergency Plan requires us to know who's on-site at any given moment. In turn, this means we need to register people. The first access control system was implemented at a wind farm construction site near Ijmuiden in early 2006. This was done at the insistence of our client, who wanted to register on-site presence. We used the Invise access control system developed by Burgers Ergon".
Registration is not enough
Ballast Nedam's experiences with its new access control system were favourable, and the system was rolled out at several other construction sites. As it turned out, the system was capable of providing additional functionality. Zunneberg: "We gradually discovered that the system could do more than straightforward registration. We found that we could also use it to check Ids, and to prevent illegal working. "Site visitors were required to report to the reception hut, where we made a copy of their ID document. Unfortunately, we were unable to process these documents properly, or verify their authenticity. In 2009, the access control system not only contributed to site security, it was also used to prevent illegal working. The system used at the Kromhout construction site, for example, was upgraded to include ID checks.
Document authentication occurs online, using Keesing AuthentiScan. By integrating AuthentiScan and Invise, Ballast Nedam is able to register visitors and check their ID. In other words, they know someone is there, and they know who it is. Dirk Zunneberg explains how AuthentiScan works: "We scan the ID document and simultaneously retrieve data from the machine readable zone (MRZ). The system also checks the document's security features". Verification of the MRZ is an important part of the audit process, not least because up to 80% of all counterfeits are detected in this way. Zunneberg: "We work with foreign sub-contractors and workers, so the ability to check whether a work permit has been issued, which AuthentiScan also offers, is very useful." It allows us to check whether a given individual is entitled to work in the Netherlands, and whether he or she needs a work permit. Once the audit has been completed, the system produces a PDF report specifying who inspected the ID document, and when. This allows Ballast Nedam to provide proof that an ID check has been conducted – the report can be retrieved at the request of the Health and Safety Inspectorate. Zunneberg: "It takes just a minute to check an ID document, allowing us to establish who is on-site while simultaneously avoiding illegal working."
Once the check has been conducted, the visitor is issued a pass with his or her photograph and personal particulars. Everyone's required to ensure that the pass is visible. Mykel Matser, Project Manager at Burgers Ergon, explains: "The best time to conduct an ID check is clearly when the document holder is standing in front of you. This allows you to compare the photograph in the document to the person in question." Upgrading Invise to include ID check functionality was a logical step. Moreover, adding a photograph to the pass prevents someone else using it. Matser: "combining AuthentiScan with Invise is very helpful. The receptionist, or anyone else conducting an access control check, can now use a single application, keeping processing times to a minimum. The integration of AuthentiScan and Invise was seamless, creating a comprehensive solution that allows us to check who is – or has been – on-site."
"If you're going to do something, do it well"
Organisations in the Netherlands are legally required to verify the identity of its employees. Moreover, employers are responsible for all instances of illegal working, and may well be fined for failure to comply. Providing the Health & Safety Inspectorate with a copy of an ID document is not enough. Ballast Nedam has, in the past, been the victim of fraud. According to Dirk Zunneberg, preventing illegal working is an important reason for the introduction of ID checks. Zunneberg: "If the Health and Safety Inspectorate conducts an on-site inspection and comes across individuals that are not legally entitled to be there, you could end up in a real pickle". Work comes to a halt, the site is closed and a few hundred workers will be sitting around twiddling their thumbs. That's expensive. If an audit subsequently shows that the personal data kept by the employer was incorrect or inadequate, hefty fines may follow.
Making a copy of an ID document is not quite the same as demonstrably conducting a thorough ID check. Zunneberg lists several other reasons for using a quality system, including compliance with legal requirements, crime prevention, and the avoidance of fines or a loss of reputation. Reasons enough to introduce a system that checks IDs. A growing number of companies is aware of the need to conduct quality ID checks. According to Dirk Zunneberg, not everyone realises how an organisation can comply with the requirement for compulsory identification. Zunneberg: "If you're unaware of the proper processes, conducting an ID check becomes more difficult. It's up to individual companies to decide whether to make do with a photocopy, or invest in a system like AuthentiScan." Zunneberg believes that many companies still choose to photocopy a document. That said, half-baked solutions are soon abandoned when a company is confronted with fraud. It triggers a desire to do things properly in future."
Worthwhile investment
Ballast Nedam Bouwmaterieel actively promotes the use of ID verification systems among affiliated companies. Zunneberg: "We want to employ people who are legally entitled to work here, thereby complying with legal requirements. It would be nice if other organisations joined us, avoiding illegal working practices as well as related fines".
It also safeguards Ballast Nedam against a loss of reputation. After all, if an affiliated company attracts negative publicity, this will also reflect poorly on Ballast Nedam. Zunneberg: "I think it makes sense to use a quality system at every construction site."
To conclude, Mykel Matser adds: "Another thing worth mentioning to organisations considering the roll-out of such a system is that AuthentiScan helps to prevent any wrongdoings. Once it's known that you conduct ID checks at a given site, people with less than honourable intentions will go elsewhere. This keeps the construction site safe, and illegal working at bay."
Ballast Nedam operates approximately 300 construction sites in the Netherlands. At the Kromhout site, the organisation checked the IDs of more than 1000 individuals while the project was life. Ballast Nedam's intention is to ensure that access control systems are also installed at other sites. Zunneberg: "It's a question of money, but then so are the fines. Once you've worked with the system, you probably won't want to go back. It's well worth the investment."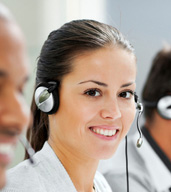 Contact us
Sales & Consultancy Department
+31 (0)20 7157 825
To find out what our solutions can do for your organisation and for further information, please feel free to contact our team of Sales Consultants.