AuthentiScan PORTABLE is a mobile solution for automated ID document authentication. It offers broad-based authentication and performs 40+ automated checks on the ID document. It is our PREMIUM solution in a mobile package.
PREMIUM solution in mobile package
Authentication of ID documents, including non ICAO compliant documents, driving licenses, documents with bar codes and electronic chips
Inspection of security features
Works in combination with a passport reader and a tablet
Automatic retrieval, storage and export of the ID document/RFID chip data
Data retrieved from ID document is stored locally
Detailed audit report
Widely used by government agencies
For more information on AuthentiScan PORTABLE and an overview of the automated checks performed by PORTABLE,  contact our Sales Department.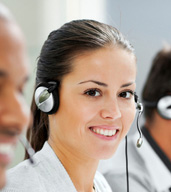 Contact us
Sales & Consultancy Department
+31 (0)20 7157 825
To find out what our solutions can do for your organisation and for further information, please feel free to contact our team of Sales Consultants.