AuthentiScan LITE automatically scans, authenticates and archives copies of ID documents in seconds. The LITE version combines an automated check of the MRZ with the ability to compare document data to reference information from Keesing Documentchecker.
AuthentiScan LITE
Authenticate copies of ID documents (MRZ check)
Capable of processing batches
Right to Work check (optional)
Direct link to Keesing Expert Helpdesk
No passport reader required
If all is well, a green tick appears on the screen. If not, the system automatically contacts the Keesing Expert Helpdesk. ID documents without an MRZ are forwarded automatically to our Helpdesk. LITE also offers a Right to Work check and/or the possibility to screen a given ID document against PEP and Sanction lists.
Authenticate large numbers of copies of ID documents
When you need to process and authenticate large numbers of copies of ID documents, AuthentiScan LITE offers a quick and efficient solution. It allows you to check multiple document copies simultaneously in minutes, making it the perfect tool for preventing and tackling administrative backlogs
Audit trail
LITE generates an inspection report for each ID check, creating an audit trail. The report is securely stored in a central database, from where it may be retrieved, printed or exported for use in other systems and processes.
AuthentiScan LITE was developed for organisations that are legally required to comply with employment screening, client acceptance, anti-money laundering or anti-terrorist financing legislation, but have no personal contact with their clients. Such as (online) gaming companies, financial institutions and insurance companies.
Download the AuthentiScan LITE brochure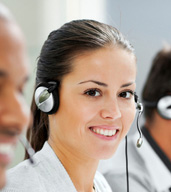 Contact us
Sales & Consultancy Department
+31 (0)20 7157 825
To find out what our solutions can do for your organisation and for further information, please feel free to contact our team of Sales Consultants.