Authenticate ID documents using an app on your smartphone. The app allows you to check the machine readable zone (MRZ) and provides a quick and easy means of authenticating ID documents.
AuthentiScan APP
Authenticate ID documents (MRZ check) with a smartphone
Data retrieved from ID document is stored locally
Right to Work check
Access to Keesing Expert Helpdesk
Audit trail
 Download the Authentiscan APP brochure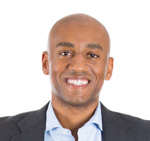 Find out what our solutions can do for your organisation,  please contact our team of Sales Consultants.