Check the ID documents of visitors
Access Control
Keesing's ID document authentication solutions are used to safeguard the security at various sites and high risk locations. We offer simple, yet highly effective solutions that allow to check ID documents as an integral part of your access control procedures.
Our ID checking solutions are part of effective access control procedures.
To improve security and create a safe working environment at your sites or high risk locations, it is essential that visitors are properly checked.
Our ID document authentication solutions offer:
They already work with Keesing to check visitors
Learn more about how organisations all over the globe use our solutions on a daily basis.

Make sure you know who accesses your sites, warehouses, buildings, plants or events!
Tighten your access control procedures! Screening visitors not only helps you to improve security onsite it also allows you to establish an accurate record of site visitors. Keesing's solutions are designed to help organisations prevent fraud, theft and improve security. We recommend the following solutions to enhance your Access Control procedures: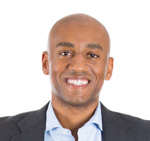 Find out what our solutions can do for your organisation,  please contact our team of Sales Consultants.