Your contribution to Keesing Journal's
Annual Report
Contribute
Keesing publishes a new edition of the Annual Report again this year, including the most complete list of vendors within the industry. Vendors who contribute to this popular report will have the perfect opportunity to put their company in the picture.
Contribute & benefit
We hereby invite you to contribute to the report and benefit from this unique opportunity to profile your company to our readers free of charge.
All you need to do is fill out the vendor form and submit your contribution to us before 01 September 2016.
Make sure today your company is included in Keesing Technologies' annual report!
Please note the deadline is fast approaching and extra promotional spots in the report are available on a first come first serve basis.
For any questions or further information please contact Ms Conny Kreinz on +31 (0) 20 7157 837 or via email.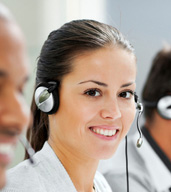 To order any of the other previous issues, special editions or for information about advertising in the Keesing Journal please contact us.