A total of 331,000 counterfeit Euro banknotes has been collected by the European Central Bank in the first half of 2016. This is a 25% decrease relative to the second half of 2015. This is quite low considering the increasing number of genuine banknotes in circulation. During the first half of 2016 there were over 18.5 billion (genuine) Euro banknotes in circulation.

The European Central Bank (ECB) urges people to stay cautious when receiving banknotes. You can check banknotes by using the "Feel, look and tilt- method" (Also see our infographics on how to check a euro banknote and how to check a dollar banknote) In doubt if it is a genuine or counterfeit banknote? Compare it to a banknote you know is genuine. If your suspicions are true, contact your local bank.
This look feel and tilt-method is also applicable on ID documents. Want to know how to properly use the look, feel and tilt-method? In the Keesing Documentchecker Guide you can learn how to properly examine ID documents and banknotes.
Source: ECB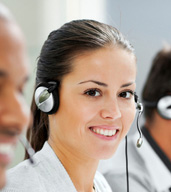 Contact us
Sales & Consultancy Department
+31 (0)20 7157 825
To find out what our solutions can do for your organisation and for further information, please feel free to contact our team of Sales Consultants.